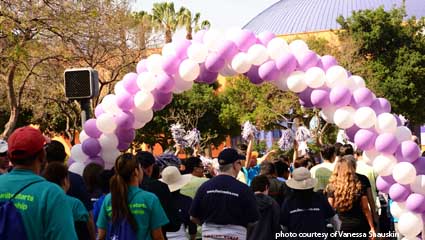 March for Babies - Pacific Grove 2014

Date:
Time: 9:00AM
Registration Time: 8:00AM
Lovers Point Park
618 Ocean View Blvd
Pacific Grove, CA 93950

Welcome to March for Babies Pacific Grove! We meet at Lovers Point Park for an inspirational launch by our March for Babies 2014 Chair, Chief Vicki Myers of the Pacific Grove Police Department! The walk leaves from Lovers Point Park, continues along the coast through Cannery Row and past Fisherman's Wharf before turning around and ending back at Lovers Point Park. Back in the Festival Zone, we'll have our kids zone, a light lunch and we will hold our annual T-shirt contest!

March for Babies is our biggest fundraising event of the year; the money you raise supports programs in your community that help moms have healthy, full-term pregnancies. And it funds research to find answers to the problems that threaten the health of babies.