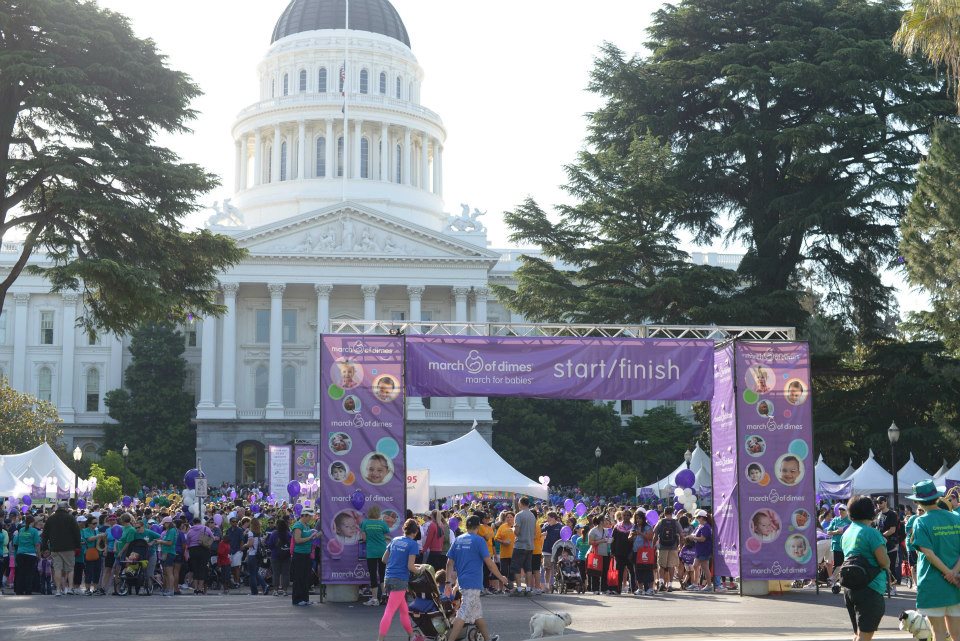 March for Babies - Sacramento 2014

Date:
Time: 9:00AM
Registration Time: 7:30AM
State Capitol
1301 10th Street
Sacramento, CA 95816

Welcome to March for Babies Sacramento! We meet on the West Steps of the State Capital for an inspirational launch by our March for Babies 2014 Chair Alex Gonzalez President of Sac State. The walk leaves from Capitol Mall and continues through Old Sacramento onto Front Street. You will end up on 13th Street, which will take you on a 3 mile route that concludes on 10th Street, back at the West Steps of State Capitol. This is the festival zone where music will be playing and we will hold our annual T-shirt contest!

March for Babies is our biggest fundraising event of the year, the money you raise supports programs in your community that help moms have healthy, full-term pregnancies. And it funds research to find answers to the problems that threaten the health of babies.



Join us at Sacramento, Sacramento!
Join a team or start your own. We look forward to seeing you there!
West Steps,10th St Between L&N
Other locations: