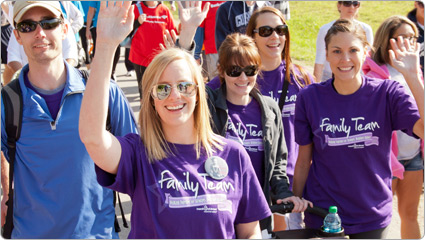 March for Babies - Harris 2013

Date:
Time: 6:00PM
Registration Time: 4:00PM
Callaway Gardens/Night Walk
US Highway 27/Entry Tickets Required
Pine Mountain, GA 31823

When you walk with the March of Dimes, you give hope to the more than half a million babies born too soon each year. The money you raise supports programs in your community that help moms have healthy, full-term pregnancies. You will also be helping to fund research to find answers to the problems that threaten our babies. We've been walking since 1970 and have raised an incredible $2.6 billion to benefit all babies.

Join us and be a champion for babies in Harris!March of Dimes NightWalk goes on rain or shine. Strollers and wagons are welcome. No pets, bicycles, or roller blades allowed.
This walk is a pre-purchased ticket event. Tickets are purchased through our office, please call 706-660-0160 for more information. Click the register now button on the right side of this page or contact Linda Szabo at (706) 660-0160.