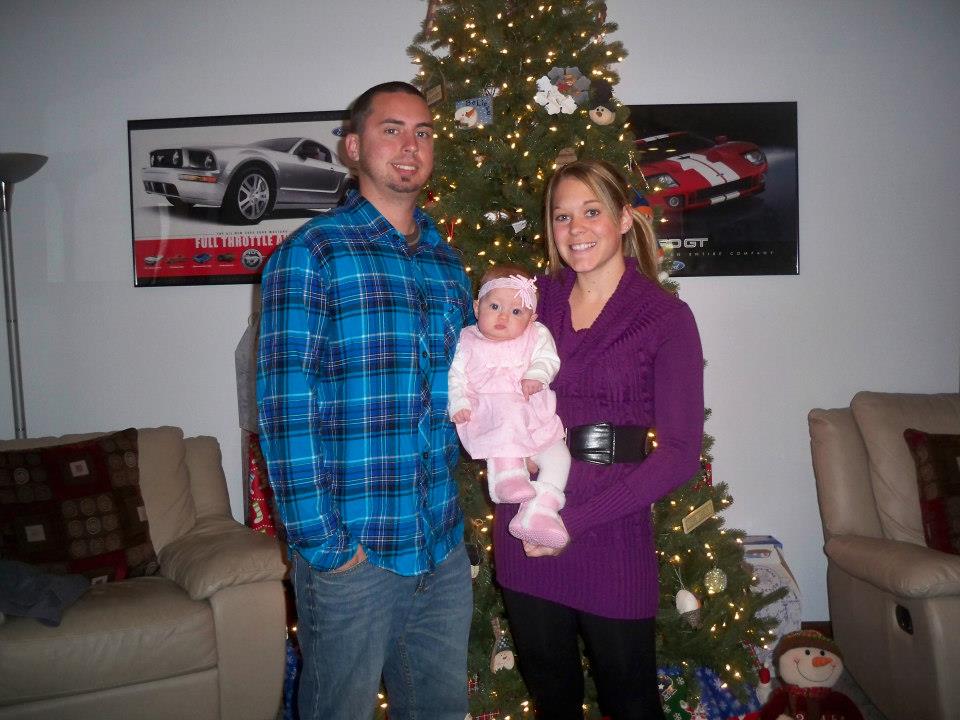 March for Babies - DAVIESS COUNTY (Washington) 2013

Date:
Time: 10:00AM
Registration Time: 9:00AM
Eastside City Park
NE 21st & Memorial Ave
Washington, IN 47501

We are the Dobson Family! Brent, Ashley, and Aubrie
I was 30 weeks pregnant and Brent and I were at our child birth class. We took a break so I went to the bathroom.
I didn't know anything was wrong until I saw all of the blood. They took me up to Labor and Delivery to hook me up to monitors and find the heart beat.
It took them a while, but they finally found it and she had a strong heartbeat. She surprised the doctor and nurses on how well she was doing under
all of the stress with all of the blood and fluid I had lost. They kept giving me medication to try to stop my labor, but all it was doing was speeding it up.
The doctor called St. Mary's NICU unit so we waited for them to arrive. We waited a half hour then the doctor told us that we can't wait any longer for
them to arrive and they had to take me to surgery now! Aubrie's heartbeat started to decline a little so the doctor started cutting before the NICU team arrived.
They told us she probably wouldn't come out crying. She would be about 2lbs, and she would have to be on the vent. Aubrie was born at 10:22 p.m.
She came out screaming, weighed 3lbs. and 5oz., and never had to be on the vent, just the CPAP. They whisked her away so the NCIU team could start working on her.
They brought her into my room at 11:33 p.m. and that was the first time I got to see my beautiful baby girl. They let us see her for a minute then headed to Evansville.
The doctor said that reason I started bleeding was because my placenta abrupted. They tested the placenta and everything came back normal. The doctor said it was just a fluke thing and doesn't know why it happened. They also said it was a miracle she survived through all of that. She is definitely our miracle baby.

We love to spend time with Aubrie as she plays with her toys and coos at everyone!!
We are interested in helping babies that went through or are going through what our daughter went through. It's a terrifying situation and it's something no one should have to go through alone.



Join us at DAVIESS COUNTY (Washington), Washington!
Join a team or start your own. We look forward to seeing you there!
Front Entrance Shelter House
Other locations: