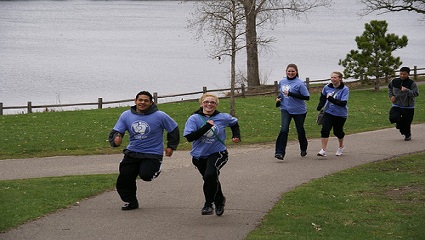 March for Babies - Rochester 2013

Date:
Time: 9:00AM
Registration Time: 8:00AM
Eagle's Club
917 SE 15th Ave.
Rochester, MN 55904

Join your friends, family and co-workers in Rochester and march for healthy babies! When you walk, you give hope to the babies born too soon or sick. The money you raise supports programs in your community that help moms have healthy, full-term pregnancies, and it funds research to find answers to the serious problems that threaten our babies.

Leading the charge in Minnesota is our March for Babies Chair Lawrence Massa, President and CEO of the Minnesota Hospital Association. MHA and its 144 hospital and hospital system members work each day to provide quality care for patients and meet the needs of communities in every corner of Minnesota. Lorry and his team are encouraging everyone to be their best for babies in 2013.

Meet our ambassador family:
Angela and Diping Wang walk in March for Babies in memory of their daughter Hattie. Born too soon and too small, Hattie died shortly after birth in the summer of 2011.
Pregnancy complications forced Hattie's birth 16 weeks premature. She weighed just 1 pound, 12 ounces.
"Hattie's birth touched all of our lives and to push for more love and happiness," shared mom Angela. "I encourage everyone to support March of Dimes and to know how far we've come in helping babies and families make it home."
March of Dimes Nobel Prize-winning research offers hope of treatments and preventions for serious health problems, like birth defects and premature birth. Angela, Diping and their 5-year-old daughter Grace march for healthy babies to give hope to other families.


There are plenty of opportunities for day-of-event exposure, activation and education - not to mention opportunities to meet hundreds of others who are just like you!



Join us at Rochester, Rochester!
Join a team or start your own. We look forward to seeing you there!
.
Other locations: