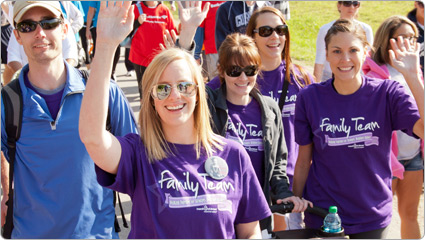 March for Babies - Darke County 2013

Date:
Time: 9:00AM
Registration Time: 8:00AM
Darke County Fairgrounds
800 Sweitzer Rd
Greenville, OH 45331

Ruth Ann Carity
Ruth Ann was born weighing 1 pound, 11.5 ounces. And 13.5 inches long. She was a
very sick little girl for a very long time. It took two doses of medicine to close
the open valve in her heart. She was intubated for six weeks. After 107 days in the
NICU at Miami Valley Hospital, she was discharged from the hospital with a monitor
and oxygen. Today Ruth is a healthy and happy four and a half year old. She enjoys
working with her family's pigs, going to church and Sunday School and playing outside.