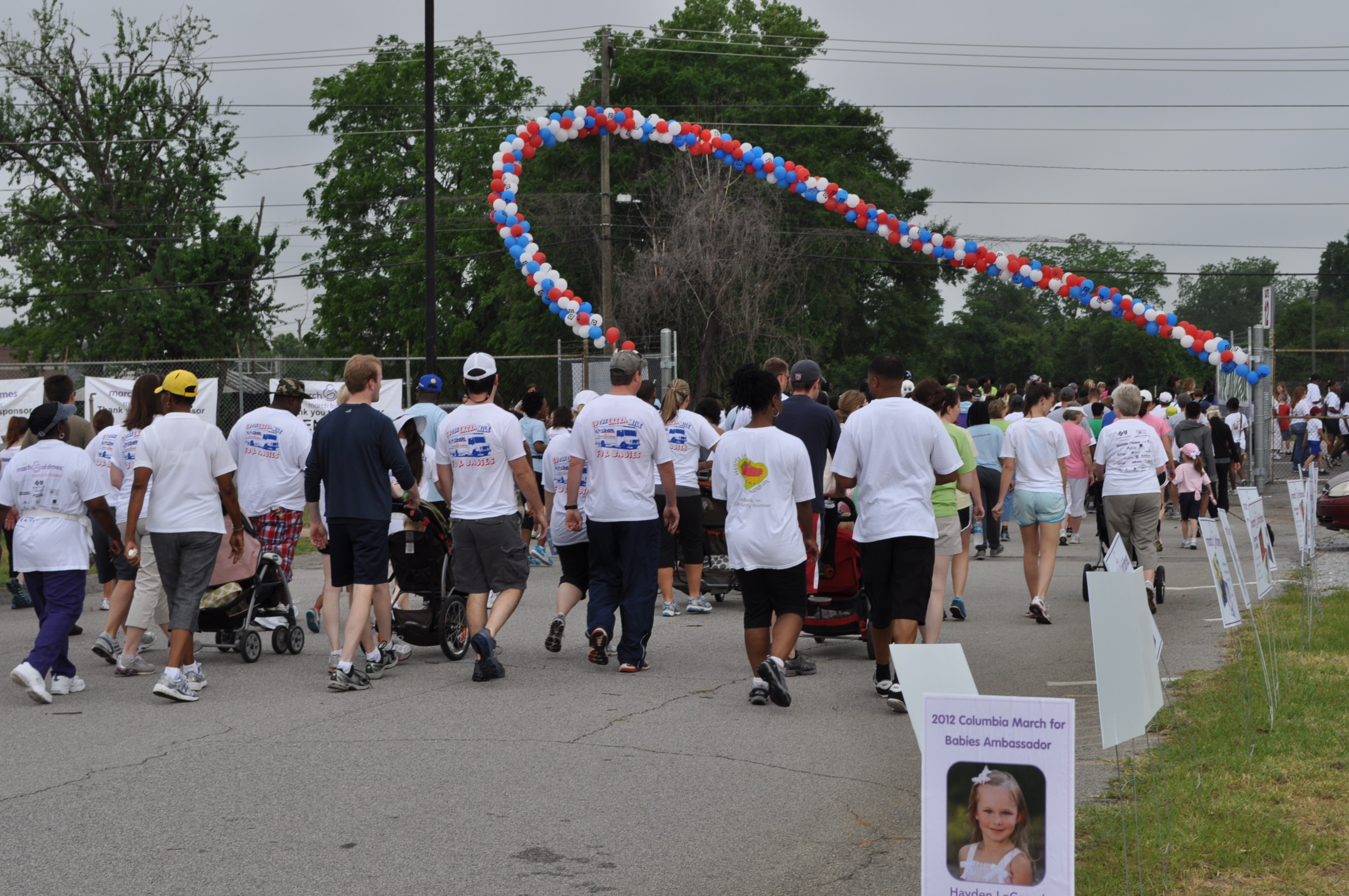 March for Babies - Midlands (Greater Columbia) 2013

Date:
Time: 9:00AM
Registration Time: 8:00AM
SC State Fairgrounds
1200 Rosewood Drive
Columbia, SC 29201

Come be a part of the Midlands Greater Columbia March For Babies and raise life saving dollars for healthier moms and babies!

2013 marks the March of Dimes 75th year of fighting to prevent birth defects, premature birth and infant mortality. Join us on April 27th - when you participate, you give hope to babies born too soon or sick, and the money you raise supports programs right here in the Midlands, and across South Carolina! The March of Dimes helps moms have healthy, full-term pregnancies and funds research to find answers to the serious problems that threaten our babies.

Join the community event that brings people together from more than 250 Midlands companies and families and make 2013 the year you choose to BE YOUR BEST FOR BABIES!